If the event is cancelled due to the COVID-19 pandemic, we will refund 100% of the money paid.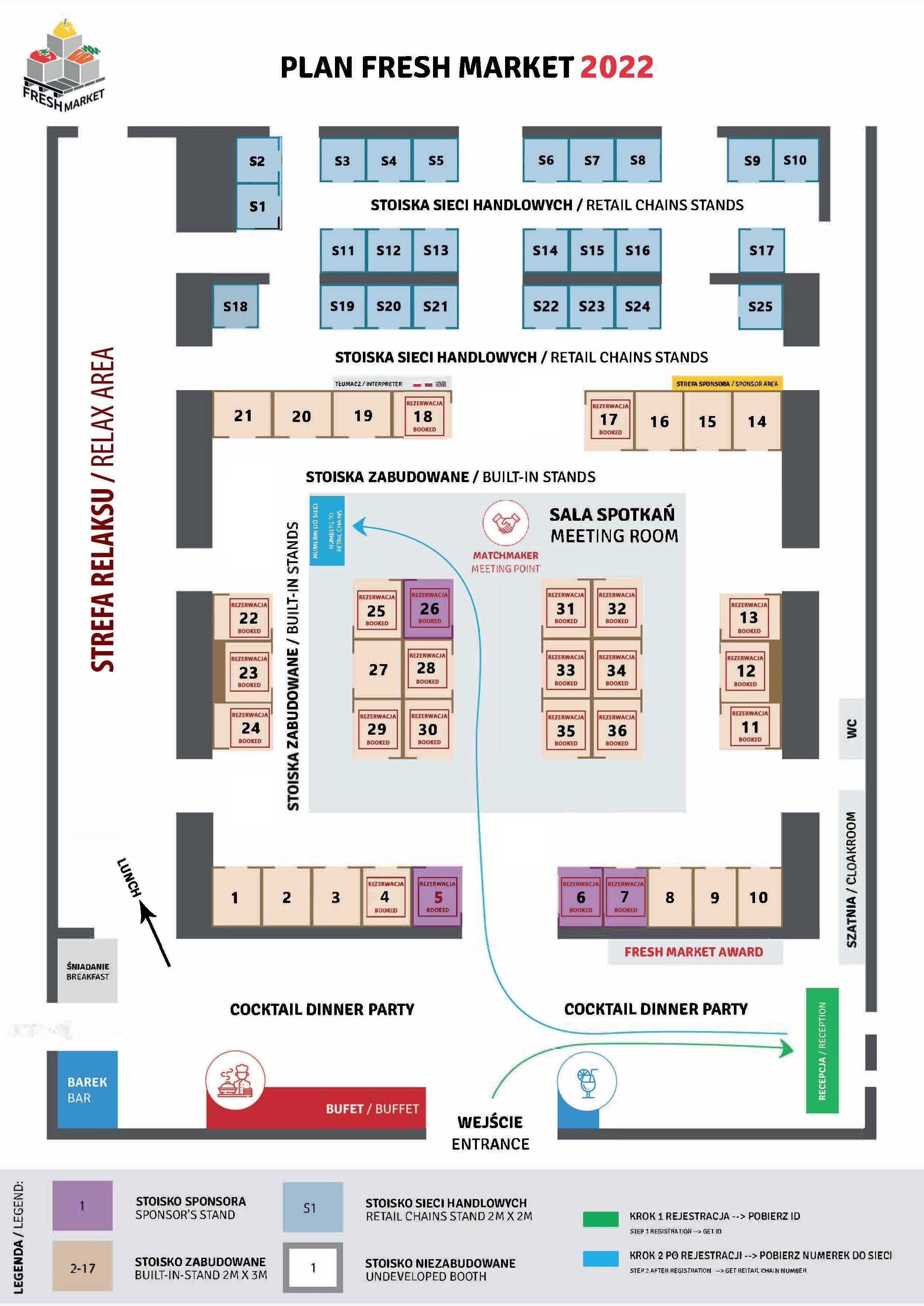 If you buy a stand, you will receive it:
Built-in 6 sq m stand in the Central Meeting Room

Separating walls for rented space

A frieze line on each open side of the stand

A frieze with company name

Fair liner

2 light points (halogen 150 W)

1 dual electrical socket

3 chairs, table, garbage basket, counter, clothes hanger

see the

STAND CONSTRUCTION
Additionally:
Information about the exhibitor at Freshmarket.com. pl

Information about the exhibitor on Fresh-Market. pl

Information about the exhibitor in printed folder Fresh Market 2022

Mailing with information about Exhibitors to all participants
What types of stands do you offer?
We offer 6 sq. m. open stands on one side, with a depth of 2 or 3 meters, as well as open stands on both sides. All stands are at one price and are located in the Central Meeting Room. Choosing the location of the stand is determined by the order of booking (pdf)
Until when can I register my stand?
The deadline is the 22nd of August 2022. By booking earlier, you can choose a better location and stand design.
Does the purchase of a stand entitle to free participation in the conference?
The cost of participation in the conference for the exhibitor is 490 EUR net per person, regardless of the end of the promotional period.
Can we order additional elements to the stand?
Yes, all the necessary information is included in the stand order form.
Need more information?
If you have any questions about fees or Fresh Market registration, please send an e-mail to freshmarket@kjow.pl