The list of Fresh Market 2022 exhibitors will be published in September
Become an exhibitor at Fresh Market 2022 and choose your stand now.
CARTON PACK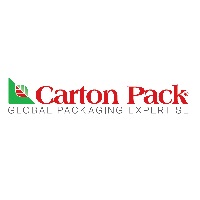 GLOBAL PACKAGING EXPERISE IN FOOD INDUSTRY
Standing as a manufacturing and logistic excellence, CARTON PACK provides an international service. It offers to the market its expertise in customized projects development, with innovative packaging solutions lined up with international market trends.
The Company is structured in 3 business units:
1. Production of packaging for Fruits and Vegs Industry
2. Production of packaging for Food Industry in general
3. Production of plastic rolls for converting and packaging
The approach adopted in the development of new packaging solutions is driven by the enhancement of the brands interested, by the functional optimization of packaging and by the attention in the use of materials and industrial production processes according to eco-sustainable logics (cert. ISO 14001 and BRC).
With over 50 years of experience, CARTON PACK can boast exceptional performance in lead time and management of high volumes supplied to customers, assuring flexibility, speed and a high level of service and logistics organization. The company has a Sales and Logistics Office which undoubtedly represents the core of activities and a competitive advantage while facing the increasing speed and flexibility requested by the current market, both nationally and internationally.
With a production capacity that stands at 20,000 tons / year, CARTON PACK today outstands among the international market leaders relying on a logistics platform of 40,000 sqm. and a production facility spread over 60,000 sqm.
WWW.CARTONPACK.IT
AKSUN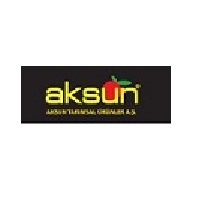 EXPORTER OF FRESH FRUIT AND VEGETABLES FROM TURKEY SINCE 1994
Company Aksun which is a member of Akincigil Group is exporting fresh fruits and vegetables from Turkey since 1994. Total export capacity of Aksun is 50.000 tons and strongest Products of the company is Citrus, exotic fruits like pomegranates , black figs and summer fruits like cherries, sugar apricots, watermelons.
Aksun has ISO 22:000,GLOBALGAP,BRC,IFS,GRASP,SEDEX and SMETA Certificates.
Aksun has started to operate in new packhouse in September 2017 with 23.800 m2 closed area and capacity of the facility is one of the largest in Europe with 20 cold rooms / 4 fast precooling room and 20.000 tons storage area.
In 2019 company also successfully achieve to do first cold treatment citrus shipment to Japan.
Company is working directly with retailer chains over 25 years now and offering more then 20 different fruits and vegetables to more then 30 different countries including overseas like Fareast Asia, Japan, USA and South Africa.
By the help of having it's own reefer trucks , deal on deliveries to customers were lower then %0,3 previous season. And Aksun is able to deliver partial deliveries with any quantities and any country needed.
WWW.AKSUN.COM.TR/EN
REDPACK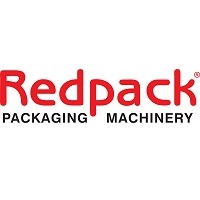 LEADER IN THE PRODUCTION OF FLOW-PACK PACKAGING MACHINES
Redpack Packaging Machinery has been a leader in the production of flow-pack packaging machines in the English market for more than 40 years. Redpack is distinguished above all by the quality and individual specification of the machines according to the requirements and needs of the customer. We are a company that supplies customers with machines all over the world.
WWW.REDPACKMASZYNY.PL
AMPLUS SP. Z O.O.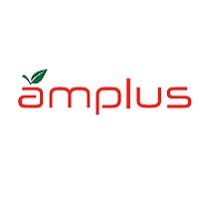 VEGETABLE PRODUCER AND DISTRIBUTOR
Amplus Sp. z o.o. has been operating on the food market for over 27 years. We are an experienced, certified, award-winning producer and distributor of vegetables and fruits. In two facilities in Prandocin and Niegardów, located in the Lesser Poland Voivodeship together with Grupa Producentów Amplus Sp. z o.o., we have an area of ​​nearly 40,000 m2 and a rich machine park. We also have our own fleet of modern refrigerated cars that maintain the highest quality product on the way to the customer. We produce unique products such as coolwrap cabbage - characterized by a flat shape, delicate taste and extremely thin, juicy leaves that remain strong and flexible during processing and processing. Cabbage is ideal for wraps, cabbage rolls, sushi, lasagne and as an addition to healthy sandwiches. Perfect for pickling whole heads.
Based on access to a reliable and proven product, whose path we know from grain to table, we also offer:
• vegetable and fruit pastes under the name - Premium Nature
• cooked ready to eat vegetables like beetroot or corn (conventional and organic)
• pickled cucumbers and cabbage (conventional and organic)
• organic vegetables and fruits
We support local production by participating in the Galician Garlic Association and the Sandomierz Sady Association, bringing together entities whose common goal is to prepare and offer customers the highest quality garlic and regional fruit and vegetables.
WWW.AMPLUSFOODS.COM
Agricultural Association of Ierapetra Anatoli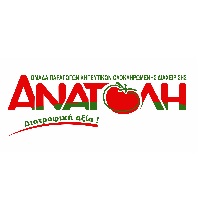 CERTYFIED GROWERS OF OVER 1250 HECTARE
In lerapetra, the southernmost point of Europe, a region with a long tradition in horticulture, the "Anatoli" Agricultural Association was founded back in 2001. Currently, it has 200 members and is comprised of experienced certified growers of over 1250 hectares of greenhouse crops. The areas of our activities include fostering, organizing and monitoring of crops and preparation and marketing of fresh vegetables of high quality and nutritional value. The Association`s main products are the cucumber, the eggplant and several varieties of pepper and tomato.
WWW.ASANATOLI.GR
Agricultural Cooperative Psaris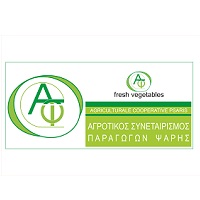 PRODUCER OF CUCUMBERS
The Agricultural Cooperative Psaris is located in Heraklion, Crete. Main products of its members are cucumbers. Basic principles of AC Psaris are the quality, reliability, product safety, and prosperity, progress of its members and satisfaction of the nutritional needs of the consumers. The guidance of our producers through good farming practices at all stages of the production process, ensure the highest quality. The Agricultural Cooperative Psaris is certified und Globalgap - Agro 2.1-2.2 and ISO 22.000.
WWW.ASPSARIS.GR
Agricultural Cooperative "NOTOS"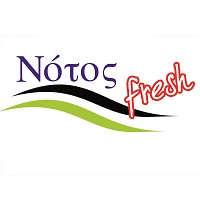 COVER CUSTOMERS NEEDS IN STANDART HORTICULTURAL PRODUCT
The Agricultural Cooperative of South, founded in August 2006 in Ierapetra. It is located at the 3rd kilometer Ierapetra - Agios Nikolaos. It was the result of a small group of producers with common concerns and common visions in order to improve the quality of production and development of product distribution process aiming at satisfying the needs of the modern consumer. With respect and consistency with our partners we cover their needs in standard horticultural products of all kinds. The main products of the cooperative are the cucumber, tomatoes, peppers and eggplants.
WWW.NOTOSFRESH.GR
Agricultural Cooperative Kamiros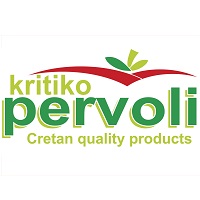 PRODUCER OF CUCUMBERS AND TOMATOES
The Cooperative Kamiros was founded in 2006. The headquarters of the Cooperative are located in the settlement of KENTRI in the region of the municipality of IERAPETRA, whose climatic conditions (more sunshine and higher average temperature in Greece) results to excellent quality products and that quality differentiates the products of the Cooperative Kamiros. The Cooperative Kamiros products are certified with distinguished certifications like Agro and the Global Cap. These certifications guarantee the product's quality level and set limits on the use of pesticides and fertilizers used in products.
WWW.KRITIKOERVOLI.GR
Agroindustrial Cooperative of Tympaki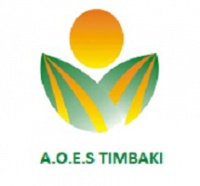 STORAGE AND DISTRIBIUTION AGICULTURAL PRODUCT
The Agroindustrial Cooperative of Tympaki (ACT) was founded in 1945. Its main activity is to collect the agricultural products, which are produced by its farmes-members and to distribute them on the local market as well as abroad. The main volume of ACT's products consists of tomatoes, cucumbers, eggplants but also melons, watermelons, peppers and olive oil. The new modern facilities of ACT are equipped with modern storing, standardization and packing systems, ensuring thus, that the products reach the final consumer in excellent condition.
WWW.OPAST.GR
PRIMA DONNA - BANEX GROUP - BANAEAST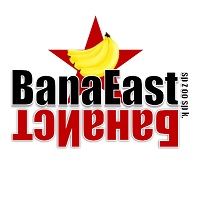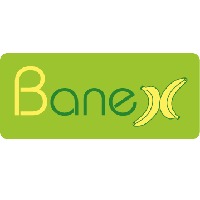 20 YEARS IN THE TRADE OF BANANAS
PRIMA DONNA - BANEX GROUP - BANAEAST is a commercial company. We act as an agent in selling fresh green bananas. We cooperate with producers in Southern America and European companies. We deliver green bananas to eastern markets (Ukraine, Belorussia, Moldavia), to Poland, Romania, Bulgaria and Serbia. We deliver both to supermarkets and companies that operate ripening chambers and deal with distribution of yellow ripe fruit. The owners of our company have twenty years of experience in the banana sector. Responding to business changes and new development of banana trade in 2019 we joined the BANEX GROUP team. Together with our partners from Ecuador and Russia, we took up the challenge of entering the Asian, Arab and Middle Eastern markets. Starting from 2019, as one of few European companies, we will offer green banana loading: FOB Guayaquil. If you are interested in cooperation with us, please contact our company. We specialise in B2B trade contracts which minimise supply chains as much as possible.
Agricultural Producers Association of Horticultural Kountoura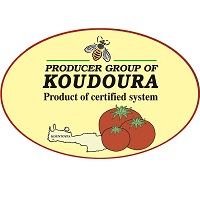 PRODUCER OF VEGETABLES
The Agricultural Producers Association of Horticultural Kountoura is recognized producer groups and operates with a focus on vegetable production (cucumber, tomatoes, peppers and eggplants) which meet the requirements of quality standards Agro 2.1 & 2.2. Kountoura operate in the prefecture of Chania, Crete and the production of vegetables using the most modern and environmentally friendly techniques and produce safe products, free from pesticide residues and chemicals. With our products we supply large chain super market, the central markets of Greece and selected European customers.
WWW.OPAKOUNDOURA.GR
FAMAG E.M. KRZYŻANIAK SP.J.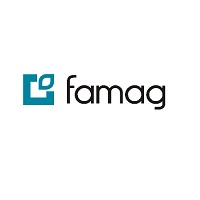 PACKAGING SOLUTIONS FOR THE FOOD AND INDUSTRIAL SECTORS
Famag has been expanding its business for over 25 years, gaining the trust of subsequent business partners. Thanks to specialist knowledge and experience, we support entrepreneurs in Poland and around the world, creating modern packaging solutions for them. We help at every stage of the project, because we want to achieve success together. We are a partner for small, medium and large companies. Together, we create innovative solutions to improve their competitiveness.
Our company has implemented a quality management system based on the requirements of BRC Packaging and Packaging Materials. This certificate guarantees the security of packaging, which has a huge impact on the protection of food supplied to retail chains. Famag - for your products!
WWW.FAMAG.PL
CITRONEX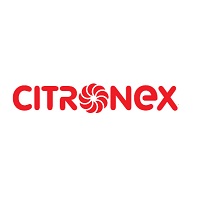 BANANA IMPORTER AND TOMATO PRODUCER
Citronex has been operating on the international market since 1988. The main activity of our company is the import of bananas and year-round tomato production. The main offices are located in Zgorzelec - at the junction of three borders - Polish, Czech and German. It is in Zgorzelec where one of the largest banana ripening house on the continent is located. We also have ripening rooms in Pruszcz Gdański, as well as in Timisoara and Bucharest in Romania. The total capacity of our ripening houses is 450,000 cartons. Since 2011, we have been dynamically developing tomato production in modern greenhouse crops located in Bogatynia and Siechnice. Currently, the total crop area is 57 ha. Polish Tomatoes and Yellow Bananas are available in the largest retail chains in Europe. We are planning further investments, constantly increasing the area of our ​​activity.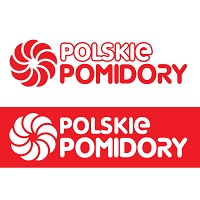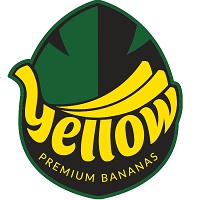 CRISTOBAL MESEGUER S.A.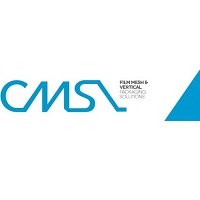 ONE OF THE MOST INNOVATING COMPANIESS IN TEH MARKET WITH THE WIDEST RANGE OF SOLUTIONS
Cristóbal Meseguer S.A., was founded in 1987. Originally, its main activity consisted of the manufacturing of plastic nets for packaging of agricultural products, basically citrus fruits. Thanks to a continuous search to find packaging solutions for our customers, we were able to develop and patent new bags and packaging systems which put the packaging of fresh products on a level with more industrial production systems. All this without losing the soft treatment of the product and gaining speed.
We now offer a wider range of products and solutions for packaging, ranging from cheaper products to Premium products.
WWW.CMSA.ES
COSMOS GROUP SP. Z. O. O.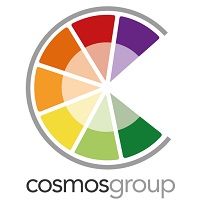 EXPORT OF FRESH FRUIT AND VEGETABLES​
Cosmos Group is a Polish worldwide company established in 2014, trading of fresh fruits and vegetables. With an international professional team with 15 years of experience in fresh product, dealing directly with the first source of the product. Cosmos Group has 14 modern cooling rooms and 2 modern sorting machines and exporting around 14000 tons yearly for 14 countries all over Africa, Asia, and the Middle East. Oriented, responsable and flexible to deliver the greatest service to the clients and satisfy their needs.
JUPITER GROUP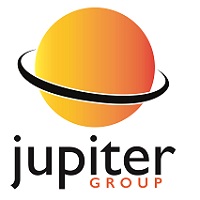 FRESH PRODUCE BUSINESS
The Jupiter Group is an award winning, privately owned, family led business with headquarters in the UK. We have farms, offices, agronomists and pack houses spanning the globe.
Our advanced roaming and static technical department mean we are able set a Jupiter Standard for all of our produce to achieve, wherever in the world it is grown. We specialise in growing our own, pushing boundaries across the world to grow the very best produce. We also pride ourselves in developing new varieties that deliver better taste with longer shelf life for consumers.
We started life as a fresh produce supplier, but as we've grown we've become the grower so we can offer a complete seed to shelf solution for our customers. This is our unique selling point as a business!
WWW.JUPITERGROUP.COM
HAZERA POLAND SP. Z . O.O.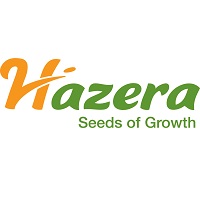 THE WORLD LEADER IN TEH SEE INDUSTRY
Hazera, the world leader in the seed industry, offers knowledge, commitment and agrotechnical support, combining many years of experience with the latest technology. Hazera company conducts breeding, takes care of development, produces and introduces to the world markets a wide range of vegetable varieties.
The company's headquarters are located in Israel and the Netherlands, and its branches are located in eleven countries. In addition, the company has an extensive distribution network serving more than 120 other markets. Its international presence and activities ensure that Hazera is always close to its customers, offering technical support and responding to the needs of local producers by breeding varieties adapted to specific climatic conditions and market requirements.
Hazera is owned by the Limagrain Group, an international agricultural company based in France. As a farmers' cooperative, the Limagrain Group is well aware of the needs of its customers and has established itself as the largest seed company in Europe, specializing in the growing of vegetables, field crops and cereal products. The Limagrain vegetable seed division is the second largest company in the world.
In Poland, apart from its brand, Hazera also represents Vilmorin, HM.Clause and ISI Sementi.
WWW.HAZERA.PL
NNZ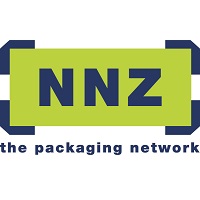 NNZ is an international company specialising in packaging for customers in the fruit and vegetable sector and industry. Since its foundation in 1922, the family business has steadily developed into an organization with around 250 employees and an extensive global network of its own branches and partners. The strength of this network lies in its ability to increase its competitive strength.
NNZ regards its employees as best assets, the motto is: 'Together is better'. NNZ is able to meet this need with the subsidiaries at strategic locations in the various countries: Austria, the Benelux countries, Denmark, Norway, Germany, Switzerland, Italy, Poland, Latvia, Lithuania, Estonia, the Republic of South Africa, the United Kingdom, Canada and the USA.. The standard range consists of: net bags, jute bags, paper packaging, woven PP bags, films, cardboard, trays, cups, fresh produce buckets, Big Bags and pallet stabilization materials. NNZ also supplies customized packaging. NNZ applies the highest standards of sustainability, efficiency and food safety to all packaging. The customers thus benefit from NNZ excellent purchasing conditions and high-quality products.
WWW.NNZ.PL
OSTROWIT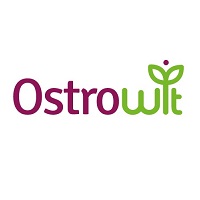 ORGANIC PRODUCER OF HERBS AND SALADS
Our products are produced in hydroponic cultivation, which is available all year round. Production takes place in two modern greenhouses, where their cultivation is subject to strict control by means of a climate and fertilizer computer. We attach great importance to environmental awareness, so we do not use pesticides and plastic pots have changed to biodegradable pots.
Our plants are healthy for the body and their value is invaluable especially in autumn and winter, when most of the plants on the market are imported from abroad, which lose their quality during transport.
We have the Global Gap certificate. It is a globally accepted certificate of good agricultural practice ensuring the safety of food production. It aims to reduce the adverse impact on the environment and consumer health that results from agricultural activity. It also takes into account ethical requirements and guidelines related to working conditions.
POLFARM SP. Z. O.O.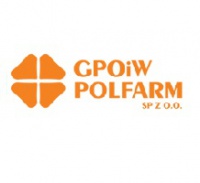 A PRODUCER OF CARROTS AND PARSLEY
The Group of Fruit and Vegetable Producers Polfarm Sp. z o.o. produces its vegetables on ecologically clean areas of the Puck land in Poland. Our flagship product is carrots and the most popular vegetables in Poland, which include leek, onion, beetroot, celery, parsley, white cabbage and Chinese cabbage. We are certified Global - GAP, BRC, Sustainable Farming at the Golden Level and SGS Organic Farming. In vegetable cultivation we apply the principles of integrated production, use natural fertilizers, soil fertilizers and biological plant protection products. These activities allow us to reduce the residues of plant protection products. We use ozone water to wash our vegetables, which eliminates harmful pathogens and therefore has a key impact on the shelf life of our vegetables. Additionally, we use the hydrocooling method, which guarantees high quality of our vegetables. Our goal is to provide consumers with healthy and the best quality vegetables, while taking into account the protection of the natural environment.
RIJK ZWAAN POLSKA SP. Z O. O.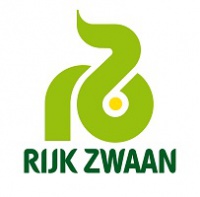 SEED PRODUCER
Rijk Zwaan Polska Sp. z o.o. is a wholly-owned subsidiary of Rijk Zwaan, an international vegetable farming company with its registered office in the Netherlands. Rijk Zwaan is a family business and is one of the top five largest vegetable seed producers in the world. The Polish branch of Rijk Zwaan was established in 1989. Today Rijk Zwaan Polska Sp. z o.o. employs 30 people. One of the key features of Rijk Zwaan Polska is its unique company culture. It puts its employees at the centre of its activities, which has become a success for the whole company over the years. Since 2003, the company's operations in Poland have been supported by the Witki Experimental Station, which covers an area of 8 hectares. The main task of the Station is to conduct breeding experiments in a climate representative of Poland and Eastern Europe.
SCHUR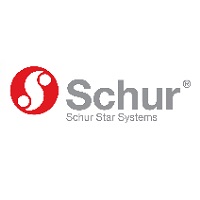 SUPPLIER OF PACKAGING SOLUTIONS
Schur®Star Systems GmbH is one of Europe's premier providers of complete solutions in flexible packaging. With the experience and know-how gained over several decades, we supply European industry with customized packaging solutions. Due to our size we play a key role in the Pan-European market. Our presence in individual European markets makes us an attractive partner to local industry. From the beginning, we take our customers by the hand to help them create new attractive designs, brand new bag designs or even completely new packaging solutions. With the Schur®Star Concept, you have a total solution with optimal flexibility and reduced complexity – in other words the widest possible range of options in terms of packaging design and product processing. The Schur®Star Concept consists of the Schur®Star Packaging Machine and premade Schur®Star Bags that are linked together on a string to ensure a smooth packing process. Changeover between different bag constructions and sizes is done quickly and simple. Likewise effortless is change-over between manual, semi- or fully automatic filling – dependent on type and complexity of the products.
SILBO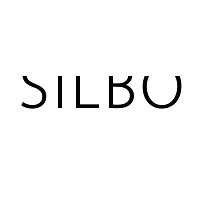 EXPERT OF INNOVATIVE PACKAGING
The producer of organic, biodegradable and compostable packaging for fruit and vegetables packaging revolutionizing the industry has been operating on the Polish and European market for over 20 years. The company has expert know-how, a modern machine park, advanced, energy-saving technology, experienced staff. Cooperates with key producers of raw materials and consistently invests in innovative environmentally friendly solutions. Produces high quality packaging, using, among others, innovative technologies of water-based printing, lamination using water-based adhesives and laser perforation. It has a compostability certificate in accordance with EN 13432, awarded by the certification body Din Certco, a patent for paper packaging of the European Patent Office, a certificate from BRC Global Standard confirming safe and compliant products. In 2017, Silbo became the winner of the 9th edition of the Competition and the Laureate of the Special Award of the President of the Upper Silesian Agency of Entrepreneurship and Development Sp. z o.o. The GAPR-awarded solution is our innovative biodegradable packaging, made of coated PLA paper. The packaging was introduced to the market in 2019.
SUNCROPS FRANCE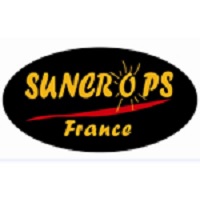 PRODUCER OF VEGETABLES
Suncrops France is a group of fruit and vegetable producers, the whole production is located in Morocco, distribution warehouses in France and Poland, we have our own production:
- 180 hectares of round tomato, cherry tomato twig, date tomato angel
- 120 hectares of blueberry
- 60 hectares of raspberry

In addition, we import and distribute other fruit and vegetables from Morocco, Spain and Italy: mandarins, oranges, paprika, zucchini. new potatoes, stone fruits.

We have a Global Gap / IFS cetificate.
The producers team "FALASSARNA"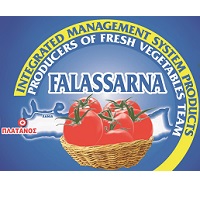 GRUOUP PRUDUCTION DISTINGUISHED FOR THEIR HIGH QUALITY
The producers team "FALASSARNA" was founded in 2006 by a small group of producers with a focus on vegetable production that meets the requirements of the GLOBAL GAP & AGRO quality standards. The products of the Group Production FALASSARNA are distinguished for their high quality. The Group's aim is to become a reference point for the Greek Tomato and its high quality and nutritional value. The producers team "FALASSARNA is recognized producer groups.
WWW.AGROFALASSARNA.GR
TOMA SEEDS Tomasz Marasik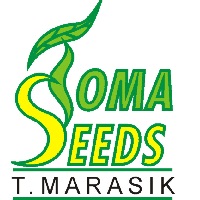 SEEDS OF GREEHOUSES AND GROUND VEGETABLES
We offer a wide range of modern, professional varieties of greenhouse and ground vegetables, which can be successfully grown in Poland. Thanks to a network of friendly farms, every year we test dozens of new varieties to select for the Polish market the most suitable ones from the point of view of market needs, the technology of vegetable cultivation used in Poland, and especially climatic conditions.
We also run a department dealing with the support of plant growth and development - we conduct a number of tests in this area using microbiological means in commercial vegetable production.
TOMA SEEDS Tomasz Marasik represents companies in Poland: Fito Semillas - Spain, Gautier Semences - France, Axia Seeds - Netherlands, ESASEM - Italy, Over Seeds - Italy, Geneea - Italy, Itaka - Italy, Bioved - Hungary, Western Seed
PRO CHILE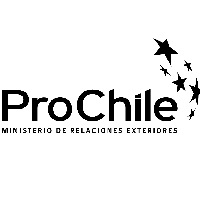 PROMOTION OF THE EXPORTABLE CHILEAN PRODUCTS
PROCHILE for the last 45 years has promoted the exportable supply of Chilean goods and services, as well as contributed to the development of the country through the internationalization of Chilean companies. We have 56 Commercial Offices strategically located in the most important markets in the world, open to anyone who needs our services. All are constantly monitoring opportunities, trends and linking our exportable offer with importers, distributors and key opinion leaders in their countries.
PROCHILE is a part of the Ministry of Foreign Affairs. It oversees promoting the exportable supply of Chilean goods and services and contributing to the development of the country through the internationalization of Chilean companies, promotion of the country image, foreign investment, and tourism. PROCHILE is formed by national and international network of specialized and committed experts. We provide knowledge and information necessary to facilitate and accompany the internationalization process of exporting companies and those with export potential. Through various tools and services adjusted according to the process of internationalization of exporters or potential exporters, we seek to contribute in the aggregation of value and diversification of the products and services that create our exportable offer, generating a greater number of quality business opportunities for Chile in the world.
We base our work on the national network of 16 Regional Offices located in each of the regions of the country. This contributes to decentralization and provides for meeting places for the export sector. All offices have professionals who know the characteristics of the regional offer and who can guide exporters with specialized information that will facilitate their internationalization process. We also have an external network formed by 56 Commercial Offices strategically located in the most important markets in the world, open to anyone who needs our services. All of them have highly qualified professionals who are constantly monitoring the opportunities, trends and demands of the markets in addition to linking our exportable offer with importers, distributors and key opinion leaders in their countries. Along with contributing to the development of the country, our work transmits the image of Chile in the world so that our products and services are not only recognized for their quality, but also for their origin and other attributes such as our people, geography, climates, political, social and economic stability.