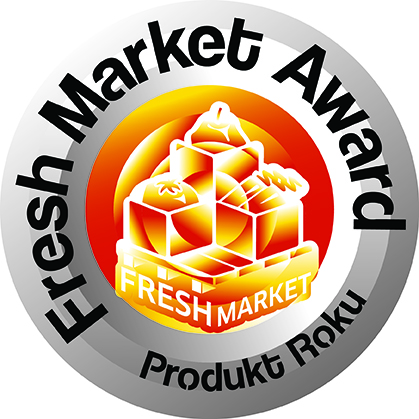 Global promotion of new products in the Polish market is our specialty! Every year we grant an award for the most innovative and interesting product of the year. The award is based on the votes of Fresh Market website users and event participants.
This year, 6 outstanding products are participating in the competition.
Cast your vote by September 16, 2022.
Baby Munda - Hazera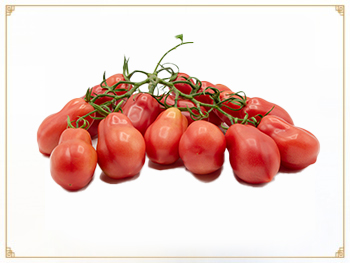 Raspberry Princessa
Mini raspberry tomato in sachet type.
It delights not only with its appearance, and ease of consumption but also with its delicate taste. The size of the fruit (50-80 g) makes it perfect as a delicious snack. Recommended way to pack 6-8 pieces per tray.
Bimi® broccoli - Coregeo Ltd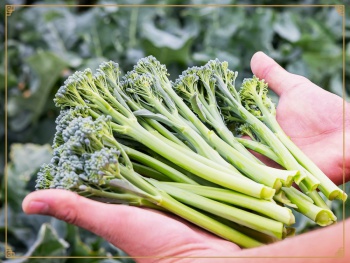 Bimi® broccoli is characterized by its wonderful crunchiness, sweet taste, and vibrant green color. They can be prepared in almost any way you can think of (without sacrificing flavor or characteristics).
Bimi® broccoli can be enjoyed in a variety of ways cooking, roasting, grilling, and eating raw.
This is a great option for people who love to try different recipes from "green" vegetables.
Chryzantema Sollinea® - Royal Van Zanten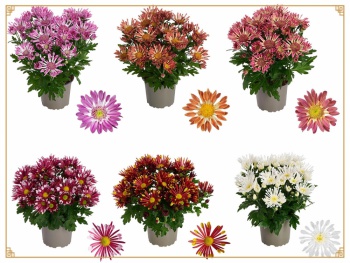 Modern variety of potted chrysanthemum with flowers in highly decorative, sunny shape and fashionable colors.
It captivates with its delicacy and charm. Sold in an elegant package with gold accents, it is an ideal glamour gift for a modern woman on the occasion of her birthday, Women's Day or Mother's Day.
It will delight any lover of new generation decorative plants.
It is not a demanding plant - sunlight, water and a temperature of 5 to 25 ° C are enough to make it happy.
Genuine Coconut Chunks - Worlds Coconut Trading SL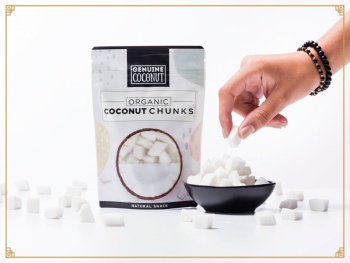 Vegan and organic coconut snack, which is distinctive in the market for its innovative packaging. Thanks to it, ready-to-eat pieces of coconut stored in the refrigerator remain fresh for up to 3 months.
The three-month shelf life reduces vendor losses and reduces food waste.
The all-natural coconut snack comes from India, which is famous for its high-quality coconuts. It contains no sugar, is free of preservatives, is not genetically modified (GMO), and it is gluten-free and anti-allergenic.
iStem Cauliflower - Syngenta Polska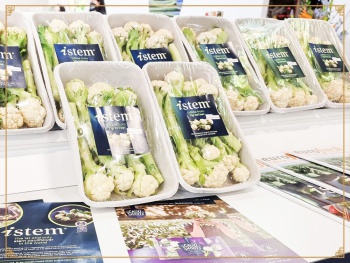 iStem is the first edible stem cauliflower. It has the advantage of high yield for growers and appeals to consumers with its sweet, nutty shell, high fiber content, and immune-boosting vitamin C.
It can be eaten whole without preparation, reducing food waste.
Pomidor YOOM od Syngenta Polska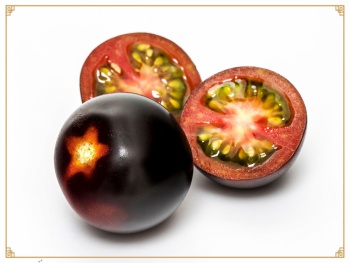 A new variety of premium tomatoes, whose round fruits - 35-40 g in size - have a unique dark purple color. YOOM is distinguished by a wonderfully balanced sweet and sour flavor and unusual aroma, resulting from increased sugar levels (Brix 7-8) and increased acidity.
It exhibits exceptional health-promoting properties due to elevated levels of anthocyanins, one of the flavonoids that have positive effects on the circulatory system, and anti-cancer & anti-inflammatory properties, among others.